Redback Systems is a
#
leading_Server_Maintenance_Company_located
in
#
Chennai_Vellore_Gudiyatham_Hosur
, Experts in servicing Branded like Intel, IBM, Dell, HP.......
Get the Server Support you need today
Touch with
Support@redbacks.in
Server Maintenance and Support Companies in Chennai|Vellore|Gudiyatham|Hosur.
Seagate Unveils 10TB Helium Enterprise Drive To Address Storage Demands Of Cloud-Based Data Centers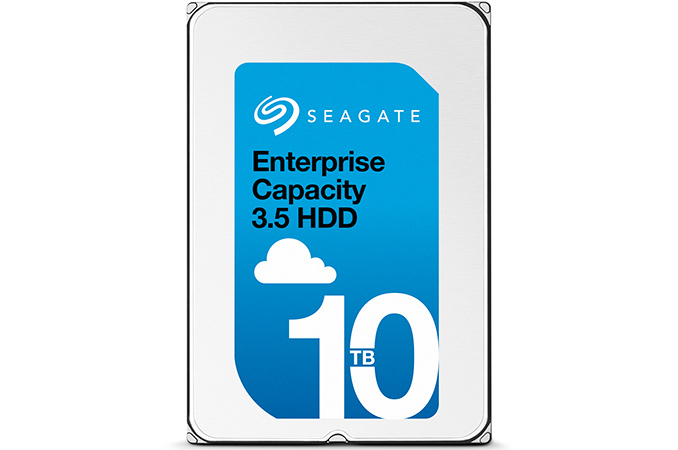 Seagate Technology plc (NASDAQ: STX), a world leader in storage solutions, today launched its first 10TB enterprise capacity hard disk drive (HDD), merging high capacity with the industry's lowest power and weight available in a 10TB drive, to meet the growing storage requirements for private and public cloud-based data centers. The Seagate
®
Enterprise 3.5 Capacity HDD has been selected by enterprise market leaders globally for its ability to address storage demands unlike any other technology in the industry.
"Cloud-based data center storage needs are expanding faster than many current infrastructures can sustain, rendering the capacity demands of users a herculean task for cloud managers," said Mark Re, senior vice president and chief technology officer, Seagate. "Built on our years of research and development of sealed-drive technology, our new helium-based enterprise drive is designed precisely to help data-centric organizations worldwide solve the needs of their growing storage business."
"With the amount of data today growing at an increasingly rapid rate, we are always on the lookout for storage solutions that offer better performance with lower overhead," said Fan Ruiqi, president of storage products at Huawei. "The new Enterprise Capacity 3.5 HDD from Seagate helps us meet these demands by offering incredible capacity with improvements in power and weight allowing us to drastically reduce our costs."
The new, robust 10TB Enterprise Capacity 3.5 HDD provides maximum storage capacity for easy system integration by using the standard 3.5-inch CMR design. Incorporating seven platters and 14 heads, the drive seals in helium to create a turbulence-free, quiet environment, decreasing both friction and resistance on the platters and delivering the industry's lowest power/TB ratio and weight specifications for a 10TB HDD. Offering 25 percent more density to help businesses dramatically increase petabytes per rack, the drive delivers higher performance and reduced power and weight.
"More and more data centers are being put into operation as a result of data growing at an exponential rate. With this in mind, we are laser focused on lowering our TCO and confident the new Seagate Enterprise Capacity 3.5 HDD can help us with this endeavor," said Li Shu, senior expert technical support for storage and research and development, at Alibaba. "We value the drives winning combination of higher storage capacities, increased performance and low power consumption— making it a win-win for both us and our customers."
"At-scale data centers are faced with the challenge of efficiently storing massive amounts of unstructured digital data," said John Rydning, IDC's research vice president for hard disk drives. "Seagate's new 10TB HDD for enterprise data centers is its first product to employ helium technology and will help data center customers to expand storage capacity economically."
The Enterprise Capacity 3.5 HDD improves performance by using advanced caching algorithms to help cloud data center managers manage the increasing volume of data more quickly. Featuring Seagate's PowerChoice™ technology, the drive helps businesses manage and reduce the ongoing costs associated with power and cooling during idle time, while Seagate's PowerBalance™ feature helps optimize the IOPS/Watt for even more efficiency.
It delivers an improved MTBF of 2.5 million hours and provides consistent performance to customers in a 24x7 multi-drive environment. Enterprise ready, the Seagate Enterprise Capacity 3.5 HDD is available in both a 6Gb/s SATA and 12Gb/s SAS interfaces.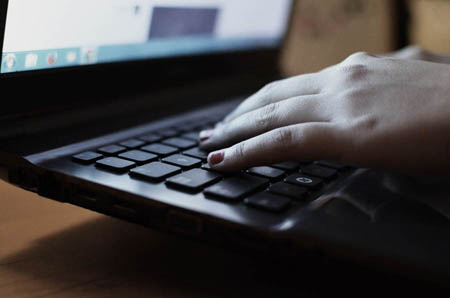 Redback Systems
+918189985558
Contact
Redback Systems
+918189985558
Computer Sales and Service
Redback Systems
+918189985558
Hi Everyone,
This is something I found surfing the internet and that I use as a reference to work on machines. Hope you guys like it and find it useful.
When a computer is first turned on, or rebooted, its BIOS performs a power-on self test (POST) to test the system's hardware, checking to make sure that all of the systems hardware components are working properly. Under normal circumstances, the POST will display an error message; however, if the BIOS detects an error before it can access the video card, or if there is a problem with the video card, it will produce a series of beeps, and the pattern of the beeps indicates what kind of problem the BIOS has detected.
Because there are many brands of BIOS, there are no standard beep codes for every BIOS.
The two most-used brands are AMI (American Megatrends International) and Phoenix.
Below are listed the beep codes for AMI systems, and here are the beep codes for Phoenix systems.
Standard Original IBM POST Error Codes
Code Description
1 short beep System is OK
2 short beeps POST Error - error code shown on screen No beep Power supply or system board problem Continuous beep Power supply, system board, or keyboard problem Repeating short beeps Power supply or system board problem
1 long, 1 short beep System board problem
1 long, 2 short beeps Display adapter problem (MDA, CGA)
1 long, 3 short beeps Display adapter problem (EGA)
3 long beeps 3270 keyboard card
IBM POST Diagnostic Code Descriptions
Code Description
100 - 199 System Board
200 - 299 Memory
300 - 399 Keyboard
400 - 499 Monochrome Display
500 - 599 Colour/Graphics Display
600 - 699 Floppy-disk drive and/or Adapter
700 - 799 Math Coprocessor
900 - 999 Parallel Printer Port
1000 - 1099 Alternate Printer Adapter
1100 - 1299 Asynchronous Communication Device, Adapter, or Port
1300 - 1399 Game Port
1400 - 1499 Colour/Graphics Printer
1500 - 1599 Synchronous Communication Device, Adapter, or Port
1700 - 1799 Hard Drive and/or Adapter
1800 - 1899 Expansion Unit (XT)
2000 - 2199 Bisynchronous Communication Adapter
2400 - 2599 EGA system-board Video (MCA)
3000 - 3199 LAN Adapter
4800 - 4999 Internal Modem
7000 - 7099 Phoenix BIOS Chips
7300 - 7399 3.5" Disk Drive
8900 - 8999 MIDI Adapter
11200 - 11299 SCSI Adapter
21000 - 21099 SCSI Fixed Disk and Controller
21500 - 21599 SCSI CD-ROM System
AMI BIOS Beep Codes
Code Description
1 Short Beep System OK
2 Short Beeps Parity error in the first 64 KB of memory
3 Short Beeps Memory failure in the first 64 KB
4 Short Beeps Memory failure in the first 64 KB Operational of memory
or Timer 1 on the motherboard is not functioning
5 Short Beeps The CPU on the motherboard generated an error
6 Short Beeps The keyboard controller may be bad. The BIOS cannot switch to protected mode
7 Short Beeps The CPU generated an exception interrupt
8 Short Beeps The system video adapter is either missing, or its memory is faulty
9 Short Beeps The ROM checksum value does not match the value encoded in the BIOS
10 Short Beeps The shutdown register for CMOS RAM failed
11 Short Beeps The external cache is faulty
1 Long, 3 Short Beeps Memory Problems
1 Long, 8 Short Beeps Video Card Problems
Phoenix BIOS Beep Codes
Note - Phoenix BIOS emits three sets of beeps, separated by a brief pause.
Code Description
1-1-3 CMOS read/write failure
1-1-4 ROM BIOS checksum error
1-2-1 Programmable interval timer failure
1-2-2 DMA initialization failure
1-2-3 DMA page register read/write failure
1-3-1 RAM refresh verification failure
1-3-3 First 64k RAM chip or data line failure
1-3-4 First 64k RAM odd/even logic failure
1-4-1 Address line failure first 64k RAM
1-4-2 Parity failure first 64k RAM
2-_-_ Faulty Memory
3-1-_ Faulty Motherboard
3-2-4 Keyboard controller Test failure
3-3-4 Screen initialization failure
3-4-1 Screen retrace test failure
3-4-2 Search for video ROM in progress
4-2-1 Timer tick interrupt in progress or failure
4-2-2 Shutdown test in progress or failure
4-2-3 Gate A20 failure
4-2-4 Unexpected interrupt in protected mode
4-3-1 RAM test in progress or failure>ffffh
4-3-2 Faulty Motherboard
4-3-3 Interval timer channel 2 test or failure
4-3-4 Time of Day clock test failure
4-4-1 Serial port test or failure
4-4-2 Parallel port test or failure
4-4-3 Math coprocessor test or failure
Low 1-1-2 System Board select failure
Low 1-1-3 Extended CMOS RAM failure